melvin carter for Saint Paul mayor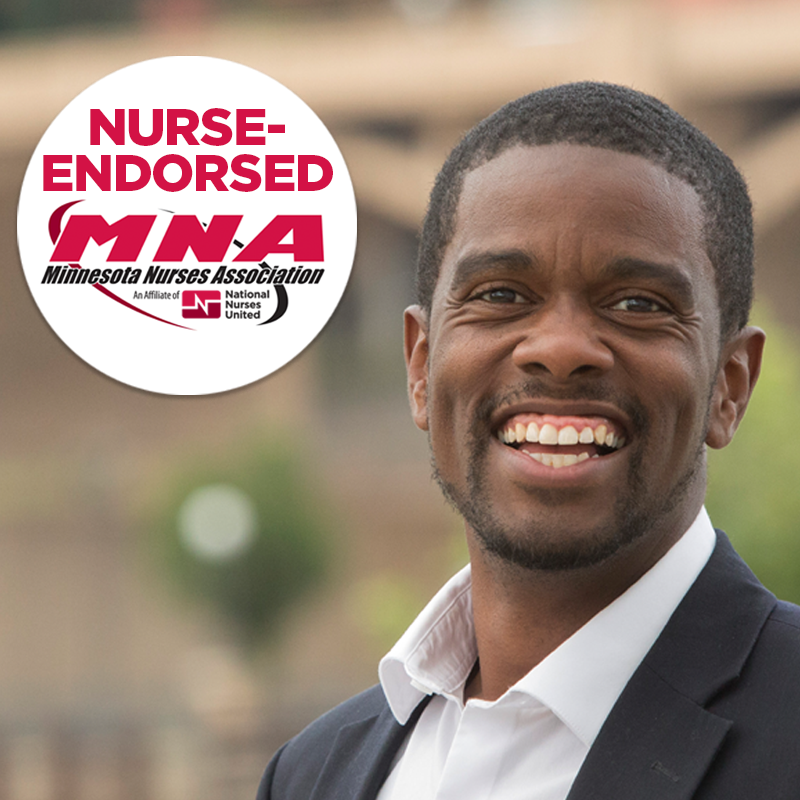 Nurses stand with Melvin Carter because he stands with us.
Melvin Carter knows that communities thrive when they are well taken care of. And nurses know that to care for the community, they need safe, equitable workplaces. MNA nurses are proud to endorse Melvin Carter for St. Paul Mayor because he shares our vision for a more equitable public health system in the community.
"Nurses are proud to stand strong with Melvin Carter for Mayor of St. Paul. His continued commitment to supporting nurses' and worker's rights, and his determination to find more equitable public health solutions that will improve the lives of patients and the entire St. Paul community, shows he is on the side of nurses and families."
Nurses support Melvin Carter for Saint Paul Mayor because he: